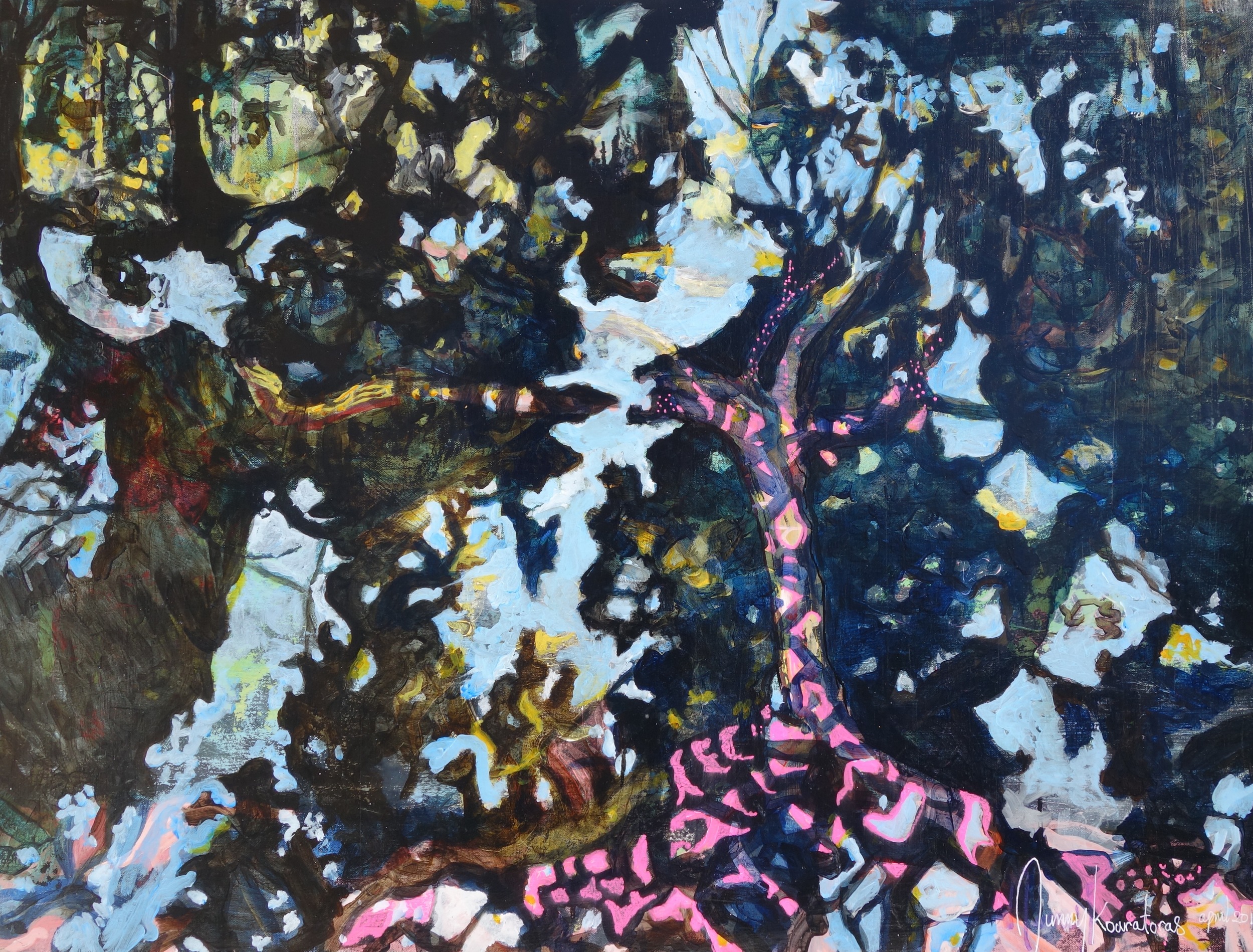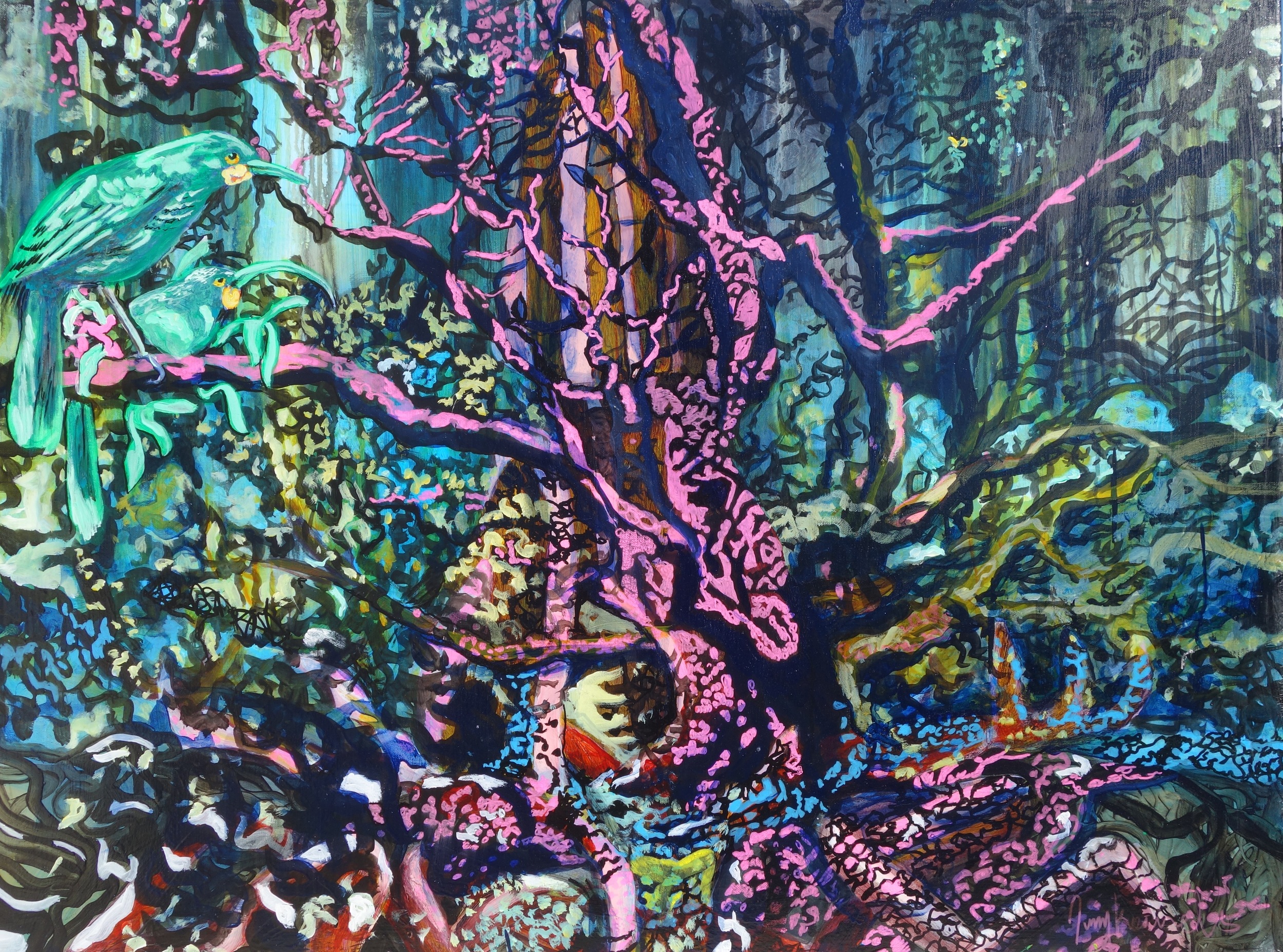 An artist of Greek and indigenous Maori decent, Jimmy James Kouratoras speaks to the dual-consciousness that mixed heritage entails in society today. Influenced by the Wairua memory and consciousness of the Maori people, his work sets its anchor in indigenous beliefs established around Atua and a connection to Papatuanuku, mother earth.
The physical technique of layering acrylic paints, resins, pigments and glazes mirrors Whakapapa, the layering of earth and genealogies, an integral process to his work. This sense of knowing and wisdom emanates through bright colour and contrasting elements, which Kouratoras says, puts us constantly on the edge of time and discovery.
His work is in the collections of Sir Harawira Tiri Gardiner, WESTPAC Bank CEO David Mclean, CEO of Saatchi & Saatchi, Nicky Bell, in New Zealands Executive Wing of Parliamentary offices, London based Asher Law Firm, and his work has been commissioned by ASB Bank for Starship Hospital. Kouratoras' will be exhibiting work at the Asia Pacific Triennial of Contemporary Art in November 2015 at the Gallery of Modern Art (GOMA).